Keep your eyes peeled for updates on how we are getting on
throughout the year.
Our topic for this half term is Tribal Tales. This looks at the journey and developments from the Stone Age to the Iron Age.
Here is a selection of some of the Stone Age weapons that we have been making! Each of them were deadly in their own way. Which is your favourite?
Check out some of our amazing writing based on 'The First Drawing'.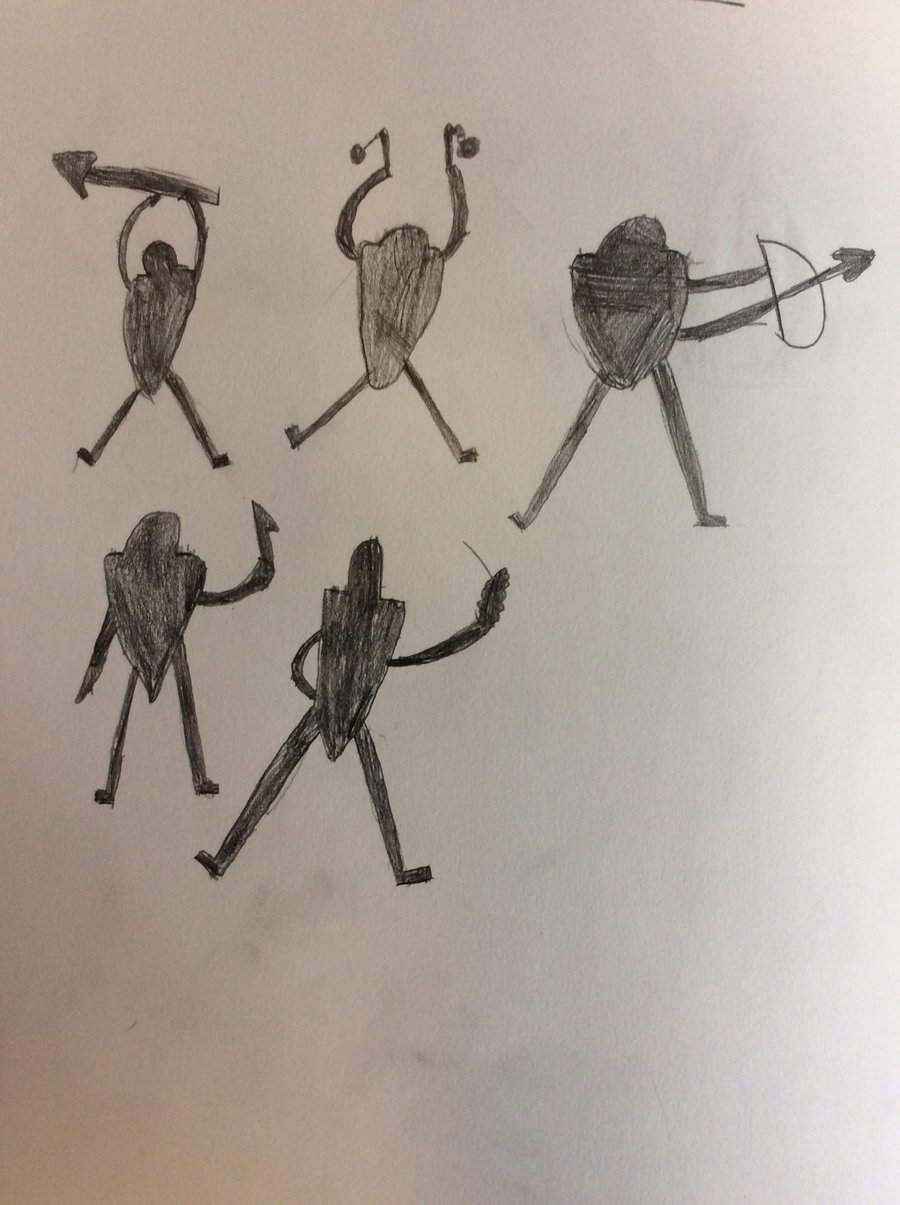 This half term, we have looked at the book The Tin Forest by Helen Ward. The children wrote reports based on the new and improved Tin Forest at the end of the book. They focussed on describing the habitat and the animals that lived there. Take a look at some of their amazing writing!
Our topic for this half term has been about Mythical Monsters and Ancient Greece. We have had an amazing time learning about traditional Green myths and the beasts that feature in them. We even made our own Gods and Goddesses!
We have been working collaboratively recently and have produced some lovely work on the water cycle.
We have also been doing some Stone Age art. Look at our fantastic cave style sketches.
Check out our models of the course of a river.