E-safety and our E-Warriors
Here is a power point to help our parents/carers keep their knowledge updated. The power point is for adults to use to inform themselves of any threats that their child may be exposed to when using technology online.
If you would like to report a serious concern please visit the CEOP Webpage
Our E-Warriors meet each month to discuss how we can all work together to keep the children, and adults, at Beech Street safe. The group are led by Miss Willerton, our Computing Coordinator, and will be trained on how to help our children make use of all the wonderful websites and programmes we have access to at Beech Street. They are assisted by our E-Safe Mascot - Smartie the penguin.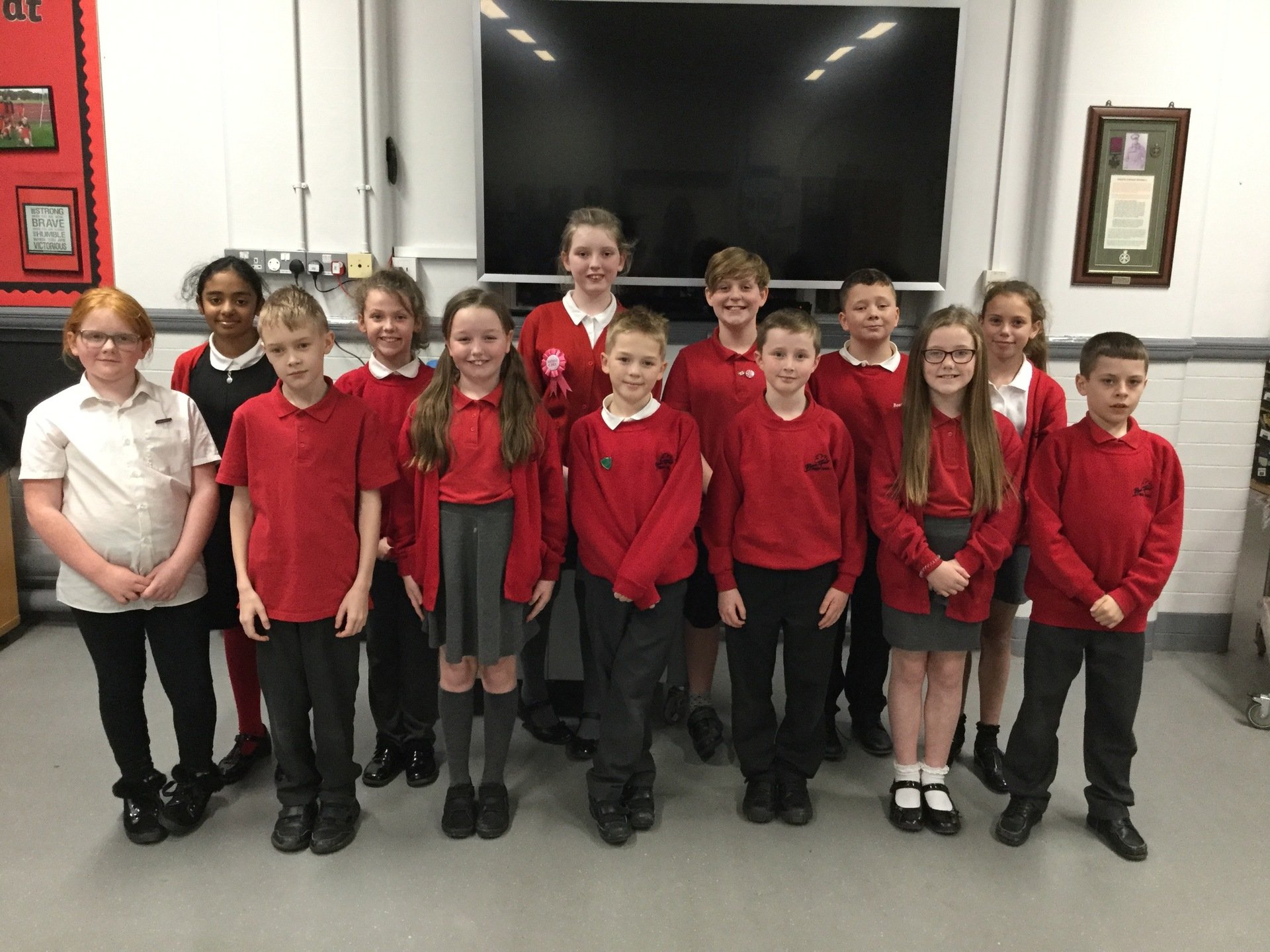 The internet is such an integral part of children's lives these days. It opens up so many educational and social opportunities, giving them access to, quite literally, a world of information and experiences.
Top Tips to Keep Your child Safe
Help your children to understand that they should never give out personal details to online friends they do not know offline.
Explain to your children what information about them is personal: i.e. email address, mobile number, school name, sports club, arrangements for meeting up with friends and any pictures or videos of themselves, their family or friends. Small pieces of information can easily be pieced together to form a comprehensive insight in to their lives and daily activities.

Make your children aware that they need to think carefully about the information and pictures they post on their profiles. Inform them that once published online, anyone can change or share these images of them.

It can be easy to forget that the internet is not a private space, and as result sometimes young people engage in risky behaviour online. Advise your children not to post any pictures, videos or information on their profiles, or in chat rooms, that they would not want a parent or carer to see.

If your child receives spam or junk email and texts, remind them never to believe their contents, reply to them or use them.

It's not a good idea for your child to open files that are from people they don't know. They won't know what they contain—it could be a virus, or worse - an inappropriate image or film.

Help your child to understand that some people lie online and that therefore it's better to keep online mates online. They should never meet up with any strangers without an adult they trust.
Always keep communication open for a child to know that it's never too late to tell someone if something makes them feel uncomfortable.
· Keeping up to date with children's use of technology is challenging for many adults. It can be hard to supervise what young people are viewing and creating online, who they are chatting to and texting, and what they are downloading. Many children have better technical skills than adults, however they still need advice and protection when using internet and mobile technologies.
· The links below will help you to understand online safety issues and give practical advice on how to get the most out of the internet and other technologies and to use it positively and safely.
Below are useful articles from CEOP & the Parentzone
>· The child exploitation and online protection website gives information on how to stay safe online.
· Childnet International provides internet safety and advice and links for young people, parents, teachers and other organisations.
< Think u Know provides a Guide to internet safety and safe surfing for young people & parents.