Our Mission Statement
Beech Street is the heartbeat of our local community. Our children feel safe, our staff feel valued and our parents feel proud to call Beech Street their school. Beech Street continually evolves to ensure our children leave school with a wide range of experiences, skills and knowledge which helps to prepare them to succeed in the modern world.
Our School Core Values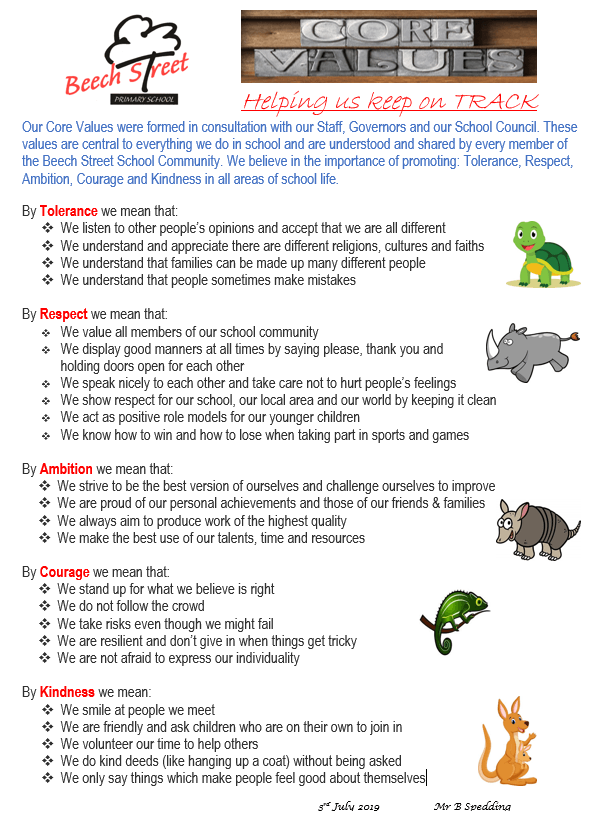 Our Mission Statement this Year
Everything we do at school this year will help us all move towards meeting this vision.
'To move forwards and make a difference'