Check out the winners of our '1-minute Video Book Review' Challenge. Scroll down the page to watch them. Hope you enjoy and maybe you'll be inspired to read one of them yourself.
Welcome
I'm Miss Orr, the English Lead at Beech Street. Here you'll find everything you need to know about reading at our school and how we value every child becoming a reader. You'll also find links to some great websites and ways to help your child at home.
Any questions regarding the teaching of Reading at our school, don't hesitate to contact,
kate.orr@salford.gov.uk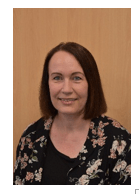 Intent
Our vision is that children will develop a lifelong love for reading and an appreciation of a range of books. We aim for our pupils to become independent and reflective readers who can read fluently and for meaning.
Reading is essential to attainment and success across all subjects. As a school, we aim to:
develop an interest in and a love of books, encouraging children to become attentive listeners and independent and reflective readers

promote and encourage a lifelong love of reading

equip children with a range of reading strategies and skills in order to identify and recognise words and to develop accuracy and fluency

develop appreciation and understanding of and response to texts

enable children to utilise reading skills in order to read a range of texts for a variety of purposes and to access information and learn in other subject areas

provide a consistent approach to assessment to ensure that children are provided with reading experiences and opportunities at an appropriate level
Implementation
In order to develop fluent, confident readers, we:
follow a systematic approach to the teaching of phonics via the Letters and Sounds programme

discretely teach comprehension strategies through quality whole class direct teaching and guided group work

actively promote and foster a love of reading

further develop children's vocabulary by "magpie-ing" during English lessons, other subjects and class reader sessions

make the link explicit between reading and writing
Children at Beech Street Primary School first learn to decode, segment and blend words through rigorous, daily phonics teaching, following the Letters and Sounds programme. The children are placed in ability groups dependent on their phonic ability. The groups are smaller to allow for a more multi-sensory approach and the progression of the children is carefully monitored to ensure that they are making good progress and that there are no gaps in their phonic knowledge. The phonics screening check in Year 1 identifies those children with specific learning difficulties who need extra help and support to improve their decoding skills in Year 2.
Individual Reading
In Nursery, children take home Nursery rhymes and/or a picture book. Parents and Carers are encouraged to share the book with their child and record any comments. In Reception and Key Stage 1, all children will be read with individually on a regular basis. The amount of times an adult hears a child read will depend very much on the ability of the child. Guided reading also takes place once a week. In Key Stage 2, dependent on the needs of the individual, identified children will be read with individually by an adult in school at least once per week. This is in addition to the guided session.
Our home reading scheme is book banded and is a mixture of high quality and phonetically decodable books.
Guided Reading
Guided reading sessions are timetabled daily and are used to develop early reading and/or comprehension skills. Teachers use the 'The Reading Journey' as a basis for planning differentiated sessions. Opportunities, where appropriate, are given for pre and post tasks to further develop or consolidate skills taught.
Impact
Assessment is an integral part of the teaching and learning process and is used to:
provide the children with clear and regular feedback

assist the children and teachers in planning their next steps

evaluate the effectiveness of teaching
Teachers use daily formative assessment strategies to ensure that all teaching is accurate and challenging. Ongoing teacher assessment of reading informs individual and group reading targets. Children from Year 1 have reading journals, where a range of evidence is collected and can be used to form an accurate assessment of their individual reading ability. Summative assessment for reading takes place termly when children in Years 1 to 6 undertake formal reading tests (NFER tests). Any pupils who are making less than expected progress are given the appropriate support necessary.