Our School Council
Our School Council and Prefects play a vital role in ensuring the children at our school have a voice. They have meetings each half term with Mr Spedding and discuss plans for the upcoming term. The make requests and questions decisions to make sure the pupils at Beech Street get the very best possible experience from their Primary School. The School Council are coordinated by one of our dedicated teaching assistants - Miss Burbidge - who ensure the children are well prepared for their meetings.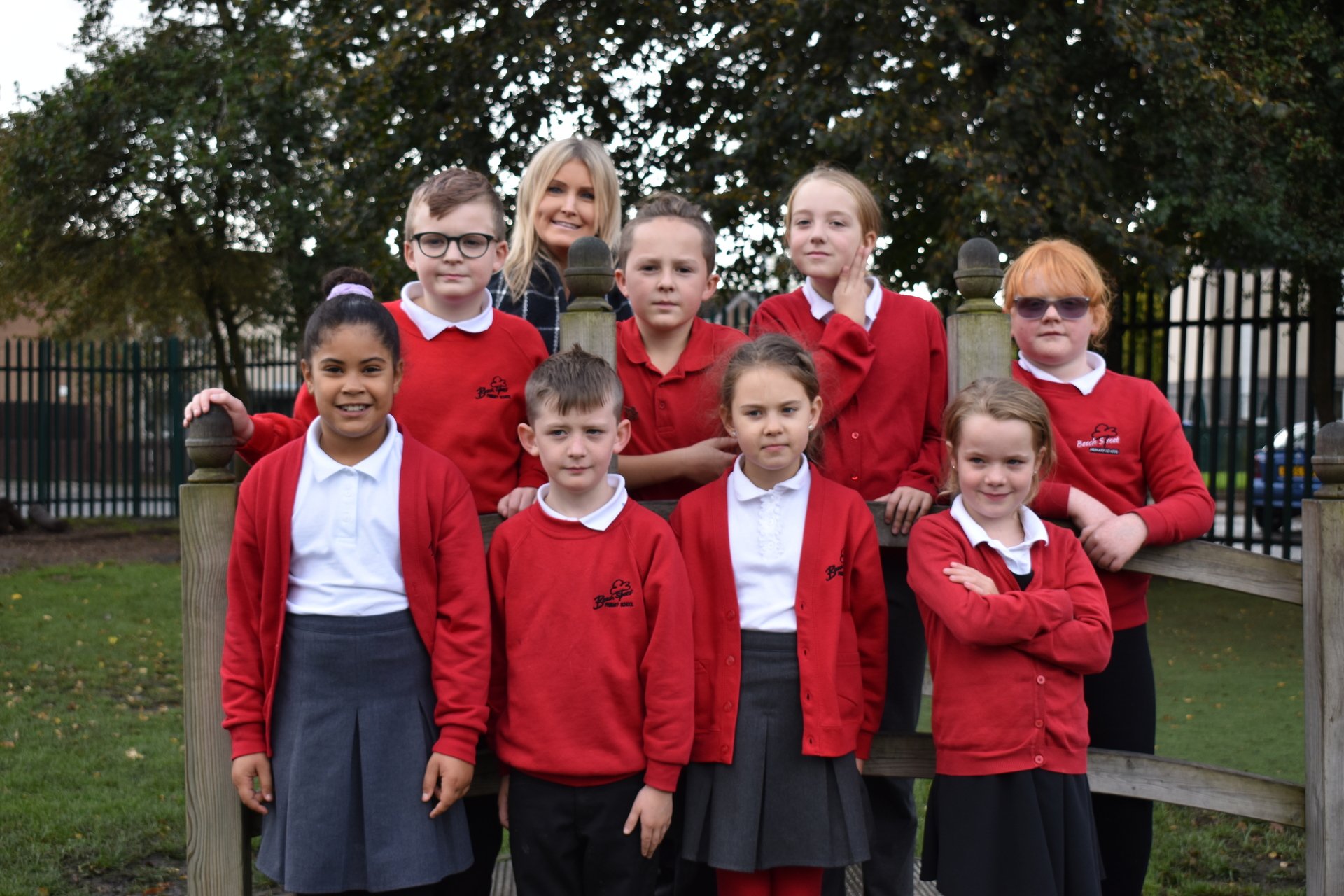 School Council Meeting Minutes
08/10/2019 - The School council met today in the staff room to discuss their plans for the year. The children were really excited about being given a clear focus for each half term. We invited a local resident - Mr Haycroft - to attend but he was unable to be present. We will again invite him to our next meeting. Here are some of the tasks the children will be taking part in over the school year.
Term 1.1 - Organise a community clean up day & write to the council about the faded road markings.
Term1.2 - Fundraising for a new school stage and outdoor ping pong table & select 3 Christmas movies for our upcoming Cinema Night
Term 2.1 - Invite and work alongside other schools in the area to focus on addressing issues in Salford and Manchester as a big community.
Term2.2 - School Council will spend a day around school observing lessons, interviewing staff and parents and monitoring behaviour around school.
Term 3.1 - The children will be raising the profile of healthy snacks, looking after our teeth and keeping fit
Term 3.2 - The children will support the Head teacher in nominating Year 5 pupils for the Head boy/girl next year and selecting a charity which Beech Street will be fundraising for in 2020/21.
03/07/2019 - The School council today met with Mr Spedding to share their requests for extra-curricular activities from September. Mr Spedding informed the children that plans were already under way to ensure each member of the teaching staff would offer a club from September. We added their clubs - computing club, model making and homework club- to the list of potential choices. Mr Spedding also informed the School Council that plans had been set to redevelop the playground in Summer. Mr Spedding showed the children the design and thanked Year 6 for their input. The children were really excited and have decided to write a letter to our local residents to apologise if there is any noise disturbance during the redevelopment in the Summer holidays. Once written, the School Council will walk around our local houses to deliver the letters with Miss Burbidge.